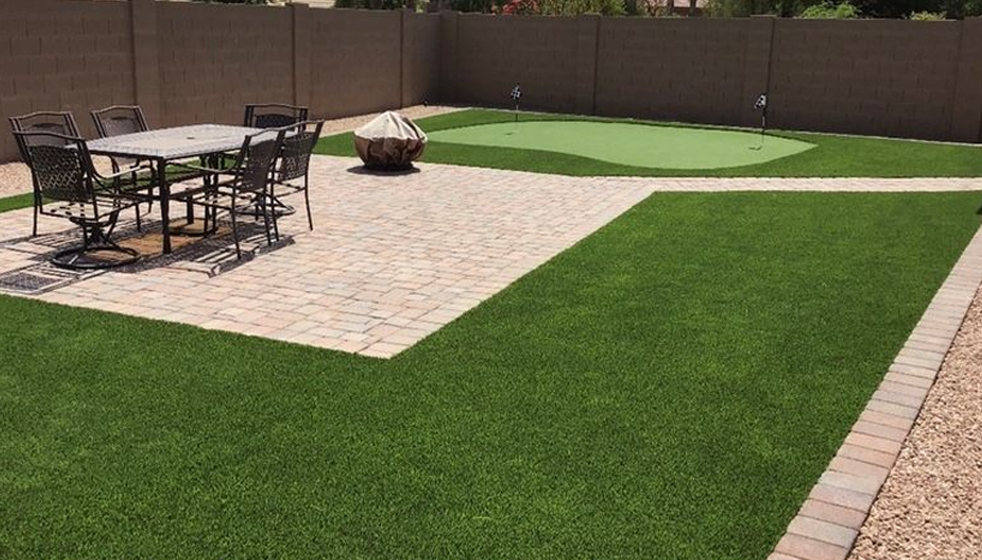 PERMEABLE PAVERS TO ACCENTUATE
Maricopa County Homes Green Forever creates stunning landscapes that function as beautifully as they look. We work with Phoenix, Scottsdale, Tempe, Mesa, Glendale, Surprise and Chandler residents to design and install driveway, walkway, and full yard landscapes with pavers. An excellent addition to any of Phoenix outdoor patios, our pavers provide designer style and lasting durability. We offer a wide variety of designs and finishes for you to personalize your landscaping to preference.

An alternative to concrete pavement, our pavers are bound together with sand for an elevated look and a strength that outlasts traditional concrete. We hand place each paver and offer efficient repairs if cracks or blemishes begin to appear. Our team will work with you to design a unique look that compliments and elevates your existing space.
INTERLOCKING OUTDOOR PAVERS
for The Maricopa's Finished Landscaping

Green Forever offers elegant outdoor pavers that perfectly accent backyards, walkways, and patios. You'll instantly boost the curb appeal of your home with an inviting design and impressive statement piece. Our team will advise you with color, style, and layout recommendations. We'll help you find a balance between a sense of class, functionality, competitive pricing, and uncompromised quality.

Green Forever can replace all concrete with interlocking pavers that add style and liveliness to your home. Whether you desire a stone-paved driveway, a herringbone garden path, or a show stopping fireplace, simply tell us your vision and we will help you bring it to life.

Call us for a free estimate.. (833) 476-4387 or fill out our contact form to have us contact you.